Rob Simone appears in the film: "Dante's Inferno" which will premier at Cannes Film Festival
Dante's Inferno – Abandon All Hope is a short documentary that not only pays homage to Dante Alighieri, the best Italian poet of all time, but also to Gustave Dore, one of the best artists of all time, who illustrated the entire Divine Comedy circa 150 years ago in France.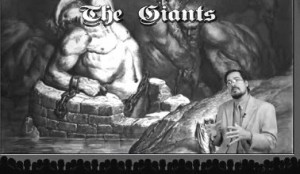 Set to premier at the prestigious Cannes Film Festival, Dante's Inferno will feature a narration by Golden Globe nominee Jeff Conaway (Grease, Babylon 5, Taxi, etc)
Rob Simone talk about the Giants and the Sumerian connection to Nimrod and the ancient builders of the underworld.
This short documentary honors Dore's vision of Dante's Inferno, in a black and white film that matches his own artistic coloring style. The story is visually told using most of his Inferno collection of lithographs.
The film is a narrative journey from Dante's own hand, through the worst of the afterlife, Inferno. It is a chronological descent to the deepest of Hell, circle by circle to the exit into Purgatory.
The story is told by more than 15 artists and scholars from the United States and Italy, in both English and Italian with English subtitles.
Even though Dante's Inferno – Abandon All Hope is a 30-minute short version of the 2-hour long one, Dante's Inferno Documented, it features some scholars and artists that are not in the long version. In addition, some of the scenes that features artists and/or scholars in both films, may be different takes or completely independently filmed in Dante's Inferno – Abandon All Hope. Furthermore, this film is completely in black and white, while Dante's Inferno Documented, is in both color and black and white depending on the background used in any particular passage of Hell.