The largest bio-engineering project in history, is it a huge mistake?

A First Nations village, Russ George and a private US company deposited nearly 100 tonnes of iron sulphate into the Pacific Ocean to aid in artificial plankton growth. By a process called ocean fertilization, the experiment is designed to increase the numbers of phytoplankton off the coastline.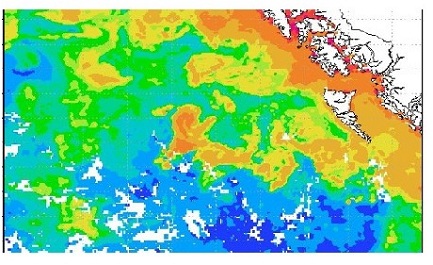 Phytoplankton uses carbon dioxide to grow and produces oxygen as a by-product. It needs sunlight and nutrients to grow, when it dies, the carbon dioxide in its cells sinks to the bottom of the ocean.
Phytoplankton needs iron to grow, yet it is not always available in sufficient quantities. The iron sulphate dumped in the ocean is thought to cause a large Phytoplankton population, soaking up more carbon dioxide, and removing it from the air.
Geoengineering is the deliberate and large-scale intervention in the Earth's climatic system with the aim of reducing global warming. The term geo-engineering or climate engineering is a bracket-term for two categories of technologies- carbon dioxide removal and solar radiation management.
The long-term effects of these projects are unknown and could cause entire eco-systems to change or collapse. The effect of even one species of bird or insect dying off could be devastating and cause a chain reaction that would lead to an environmental disaster.
Who is to blame?

The operation was executed by Haida Salmon Restoration Corporation, under the direction of businessman Russ George. It was done in secret, without scientific peer review or process, and without international collaboration. It could have global ecological consequences.
It is yet another example of a quick-fix, of the symptom not the cause of
pollution.
Are chem-trails part of these experiments? …read related posts