Listen to the show 10/28 5pm PST www.RobSimone.com
Uri Geller and I sit down to do an interview, before I know it he ask me to draw a picture of ANYTHING.
He turned around, I drew, he guessed it, first attempt.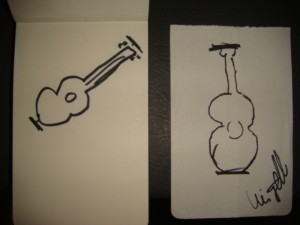 He Grabs a spoon from the Hilton hotel restaurant, he begins to bend it.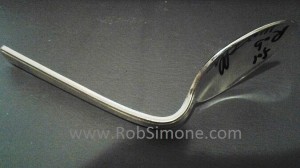 See the video.
This video show a bit of HOW Uri bends, not the whole process.
This Interview includes Live Psychic experiments by Uri Geller and Host Rob Simone. Recorded Live in Los Angeles, CA

See The Secret Life of Uri Geller: CIA Masterspy?
Uri Geller's new book "The Secret Life of Uri Geller" describes his life as, Uri Geller, the world-renowned mentalist, paranormal expert and spoon bender, has had a life in front of the cameras, a life surrounded by controversy, a life dotted with amazing psychic demonstrations. But most people didn't know that, away from the bent cutlery and broken watches, he had been leading a second, covert, life as a 'psychic spy', working secretly, and without recognition for nearly thirty years. This 'secret life' has included work for the military and intelligence agencies on three continents – indeed, the scientists who first did rigorous research on Geller more than forty years ago (and concluded that he has a phenomenal gift) were funded by the CIA!